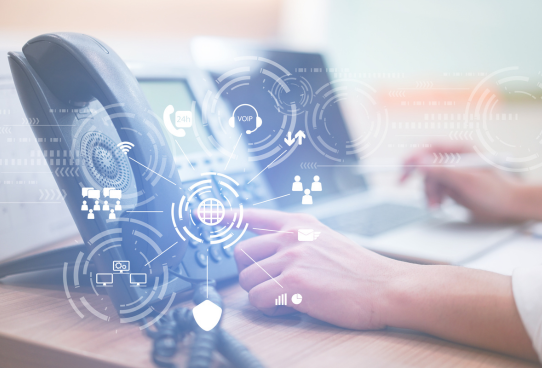 Leverage state of the art technology to operate your business phone systems. So much more can be done utilizing our phone systems than most businesses realize.
Dial-up phone lines are a thing of the past in this fast-paced and technology-driven world. Leveraging our VoIP (Voice Over Internet Protocol) phone systems will let you and your staff work from anywhere, anytime. Get rid of all the sloppy cords and clunky phones by utilizing the 100GROUP state-of-the-art way of communicating. With remote work on the rise, we offer solutions to support one phone system connecting thousands of employees in various places. With a click of the mouse, you can add new extensions, change voice greetings, record calls, and more. Get the benefit of a large corporate infrastructure, regardless of the size of your business when utilizing our VoIP platform. The best part is that our feature-rich solution is equal to, or less expensive than the antiquated/on-premise phones a lot of businesses are still using. Leverage our technology to take your business to the next level.
We give
to everything we do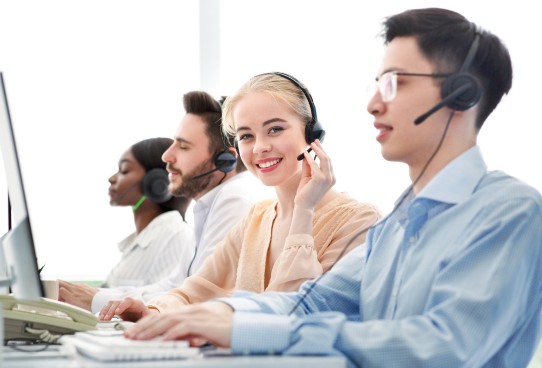 Call anyone, from anywhere
Auto attendant, extensions on hold messaging
SMS & MMS
Software Integration
24/7 VIP Support
Custom Programs
Low Costs
Consolidation
Our VoIP technology allows you to reduce the headaches of multiple systems.
Customer Satisfaction
Track calls, manage on-hold times, and automate transfers to keep clients happy.


Efficiency
Setup staff anywhere/anytime all connected to one system